Welcome to the most beautiful place in the world!
And welcome to the most breathtakingly beautiful, luxurious ocean-side unit in the Kona Makai complex.
Kona - The western side of the big island of Hawaii. Makai - In Hawaiian, "towards the sea."
We will let the photos on the site tell the story of the unmatched beauty of this Oceanside location - The view from the lanai is truly exceptional.
No expense has been spared in order to provide you a vacation condo rental experience that provides luxury and comfort in an incredible setting.

Read the
Reviews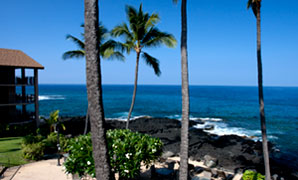 Returning Guest – John A K
Absolutely Amazing! This was the perfect place to spend our vacation. read more →
TOUR the
Condo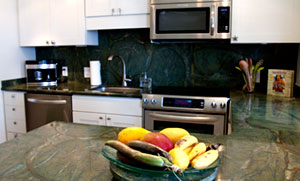 Take a Tour of the Condo
Find out more about this luxurious property and its amenities, from the newly remodeled inside to the gorgeous surroundings outside. view now →
RATES

and

Dates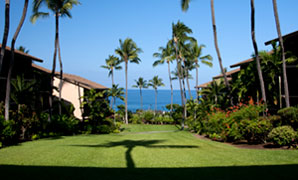 Rental Rates and Booking Calendar
Details on rental rates, policies and how to book your vacation at Kona Makai. read now →