Introduction
There are many activities you can enjoy on the Kona Coast and on the big island of Hawaii - but you can also just sit back, relax, and stay in! The condominium and the Kona Makai complex are a wonderful place to do just that. Below are a number of activities you might consider during your stay, along with lots of helpful hyper-links, and some of the owner's personal recommendations.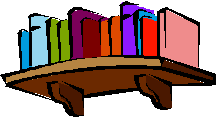 An excellent and often-updated guidebook to the whole Big Island is "Hawaii the Big Island Revealed: the Ultimate Guidebook". (There is a copy for your use in the condo - please keep it indoors and "clean and fresh" for other guests.)
Wondering what the best time to visit Kona is? Check out this calendar of events for the latest news on what's happening around the island.
Other good sources of information on the web include:
The local newspaper, West Hawaii Today , is published daily except on Saturday. It may be purchased for 50 from dispensers around town (including at Kona Makai). If you're planning to visit for a month or more, you might consider subscribing.
The telephone area code for Hawaii is 808; it's omitted from telephone numbers on this page.
Getting There
Kona International Airport (airport code KOA) is located approximately 10 miles north of the town of Kailua-Kona. United Airlines, Alaska Air,and American have mainland-to-Kona service. Hawaiian Airlines has non-stop flights from the West Coast. Japan Airlines has nonstop flights from Tokyo Hawaiian Airlines provides almost continuous shuttle service to Honolulu International and to other neighbor islands..
You'll typically find the lowest airfares from the mainland to Hawaii on flights which depart on Monday, Tuesday, and Wednesday, and the lowest airfares from Hawaii to the mainland on flights which depart on Tuesday, Wednesday, and Thursday. Other weekdays are slightly higher, and weekends may be substantially more expensive.
The landscape immediately surrounding the Kona airport is a most remarkable sight if you haven't seen a huge lava field before. It looks (and is) most inhospitable. Think of it as your own personal lunar landing - right next to paradise!
If you'd like to arrange a traditional Hawai'ian Lei greeting for your arrival or departure at the airport, you can do so via the Internet. Several agencies offer this service, including Greeters of Hawaii, Mango Rose's, and Leis of Hawaii.
Getting Around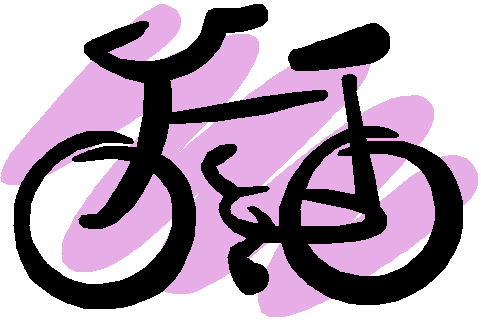 You can walk from the condominium into the town of Kailua-Kona - it's a little over a mile. Bicycles can be rented by the hour, the day, or the week. Hawaiian Pedals (329-2294) at the Kona Inn Shopping Village has standard bikes; their other store, Bike Works on Luhia (326-2453) has higher-end bicycles. To get you started, see the cycling routes web page provided by the Hawaii Cycling Club, or, pick up a copy of Mountain Biking the Hawaiian Islands. If you want to keep a bicycle at Kona Makai, there is a locked bicycle storage room beneath the tennis courts. Borrow the key from the office as you need it, or take a key away for a refundable $5 deposit.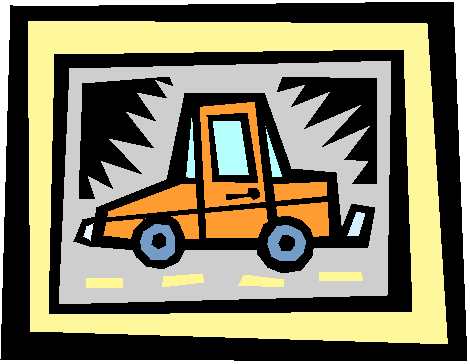 You're likely to want a rental car to get to and from the airport and to explore things that are beyond walking or easy cycling range; fortunately, rental cars are relatively inexpensive and parking is not too hard to come by. Note that gas in Hawaii is somewhat more expensive than on the mainland - in Kailua-Kona, expect to pay about 15 to 30 more per gallon than in California. Costco has the cheapest gas on the island - bring your membership card, as you'll need to be able to swipe it through the pump in order to buy gas.
All the major car rental companies have offices at the airport. For the best car rental prices, book in advance with Costco or the AAA. We always recommend people rent a light colored car and NOT to get a convertible because it's usually too hot. The local rental car company, Harper, has vehicle types you can't get elsewhere and does not prohibit you from driving on the less-accessible parts of the island.
Taxi and shuttle van service is also available to and from the airport; a taxi is about $25 each way and a shuttle van is about $16 plus $1 per person each way (SpeediShuttle, 329-5433).
Please note that the speed limits on the island of Hawaii will seem low by mainland standards. In the town of Kailua-Kona, the speed limit is 15 miles per hour. When you first arrive, it may seem slow. After a day or two, it will seem natural. When you're ready to leave, you'll think "why so fast?" when you see the 15 MPH sign. Such is the beauty of Kailua-Kona.
Scuba Diving and Snorkeling
The big island of Hawaii is a premiere site for both SCUBA diving and snorkeling. Because the island is volcanic rock and the rainfall on the Kona side is small, nearby waters are almost always crystal-clear, with visibilities in excess of 80 feet. There is a wide variety of marine life to be seen, including fish and invertebrates. One often sees schools of dolphins and whales. Underwater topology includes sand, lava, reefs, pinnacles, lava tubes, canyons, and a few wrecks.

It is possible to SCUBA dive or snorkel directly from the Kona Makai property, which has black lava lagoons right out front, but this is recommended only for experienced divers who are strong swimmers and have knowledge of surf entry and exit procedures.
Sandwich Isle Divers (1-888-743-3483), on the mauka side of Ali'i Drive, offers a unique and enjoyable boat diving experience. with, dive charters kept to a maximum of six passengers.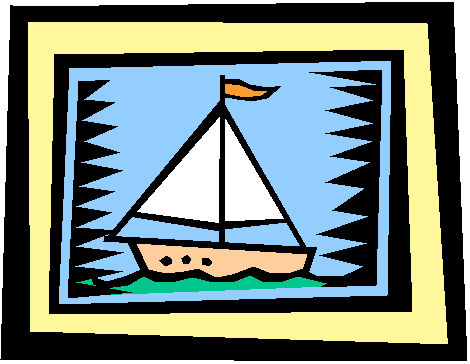 Fair Wind Cruises (800-677-9461 or 322-2788) is an excellent choice for snorkelers; they own one of only two anchorages in pristine Kealakekua Bay for their 63-foot catamaran. Kealakekua Bay is a protected marine sanctuary with limited access. It's a spectacular location for snorkeling. SNUBA (surface-mounted air supply and hose) and SCUBA may also be done on the Fair Wind.
An excellent reference book for identification of Hawaiian fish is John P. Hoover: Hawaii's Fishes: A Guide for Snorkelers, Divers, and Aquarists. Superb photography and excellent color printing.
Beaches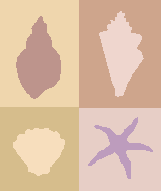 The big island of Hawaii does not meet the ocean with endless strands of white-sand beaches, as is the case on more populous Oahu. There are, however, a number of wonderful beaches with many different kinds of sand (white, black, "salt-and-pepper," and even green) within walking, cycling, or driving distance of Kona Makai. Alternative-Hawaii's Beaches page provides an excellent guide to Hawaii's beaches with detailed descriptions.
Dining
Kailua-Kona is a small town with dozens of very good (and a few not-so-good) restaurants to meet most tastes and budgets. Here are a few of the owner's favorites (alphabetical order):
| | |
| --- | --- |
| | Boston Basil's - Italian/Pizza; adequate pizza and pasta, in the middle of downtown, just across the street from the ocean |
| | Bianelli's Gourmet Pizza and Pasta - good pizza and pasta |
| | Da Poke Shack - a local gem/dive, serving amazing fresh poke |
| | Huggo's - oceanfront dining, awesome location jutting out over the rocks; seafood and American fare - save room for the mud pie, or try the Mauna Kea burger at lunch |
| | Kona Brewing Company - local brew pub, excellent pizza, inexpensive |
| | Kona Inn Restaurant - historic restaurant (1928), excellent seafood, ocean view |
| | Lemongrass Restaurant - Asian- Inspired Cuisine with insparation coming from Thai, Chinese, Japanese, Korean and Vietnamese cultures |
| | Quinn's - simple American fare, reasonable prices |
| | Sam Choy's Restaurant (new industrial area) - Chinese "fusion"; internationally-known chef - lunch is quick, inexpensive, and very good |
As usual, you'll find that you can sample many of these restaurants at lunch for much less than it would cost to eat a full dinner. For a quick bite, consider:
| | |
| --- | --- |
| | Buns in the Sun - breakfast and lunch; bakery, cookies, sandwiches |
| | Wendy's - in the Keauhou Shopping Cente,r has a truly amazing view (drive south, away from Kailua-Kona, on Ali'i Drive to get to Keauhou) |
A number of other web pages have more information on restaurants, including Konaweb and an encyclopedic listing on Alternative-Hawaii.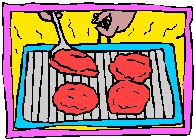 You can, of course, prepare a gourmet meal in the kitchen, a barbeque on one of the three gas grilles just downstairs, or just fix yourself a quick breakfast before heading out for the day. Some groceries in Hawaii are usually substantially more expensive than on the mainland; expect prices that are 50% to 100% over what you're used to paying. There are three grocery stores in Kona, including a Safeway (bring your Safeway Club card or pick one up in the store for free; it's worth it!). The best grocery values are to be found at Costco, but you'll have to buy in quantity.
The tap water in Kona is quite salty and many people find the taste objectionable, although it is completely safe to drink. Bottled water may be found in grocery stores; you might want to purchase your first gallon or two of water in one-gallon screw-top bottles that can be refilled at the grocery store or at outside dispensers next to Buns in the Sun and at the Texaco station on Kuakini Highway.
Luau and MUSIC events
If you've never experienced one before, be sure to reserve an evening for this traditional Hawaiian feast and celebration.King Kamehameha's Kona Beach Hotel has an excellent Luau, as does the Royal Kona Resort. Here's a great listing of all the music events happening on the island.
Golf
The Big Island has some of the most well-known and beautiful golf courses in the world. Views from the courses of the ocean and the volcanoes are truly stunning. Many of the courses were designed by world-famous designers, including Robert Trent Jones.
Here is a listing of many of the courses, in approximate order of distance from Kona Makai. Hyperlinks in the listing are to the golf course's web site. The courses closest to Kona Makai are listed first.
Island Golf Network.contains more information on these courses.
Mauna Kea Sightseeing and Stargazing
The Onizuka Center for International Astronomy is located atop Mauna Kea, the spectacular volcano with a peak 13,796 feet (4205 meters) above sea level. Mauna Kea is actually the world's tallest mountain, rising 31,796 feet (9691 meters) from the ocean's floor! Although you can drive up to the visitor's center at 9,300 feet (2835 meters), you'll probably enjoy the trip more if you let Mauna Kea Summit Adventures (322-2366) take you from Kona all the way up to the top. You'll also have a guided stargazing session with telescope after the sun sets.
Sunsets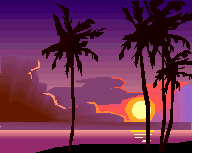 The Kona Coast of Hawaii is known for its spectacular sunsets. One is provided each day at no additional charge. :-) Since Kona is on the west coast of the big island, the sunsets are over water and are almost always satisfying if not truly wonderful. If you're very lucky, you'll get to see a green flash as the sun dips below the horizon.
Volcano
The Hawaii Volcanoes National Park is a 96 mile drive from Kailua-Kona, and makes a good, long day trip by car. You can access the National Park Service recorded Eruption Information Message at 961-8093 or, on the web, excellent information may be obtained from the eruption update page.
Kona History
The Kona Historical Society maintains a museum in the historic Greenwell Store in Kalukalu. It's on Highway 11, 14 miles south of Kailua-Kona, one quarter mile south of Kealakekua town. It also offers guided tours of Kailua-Kona, a coffee farm, Keauhou, and Captain Cook.
Helicopter Tours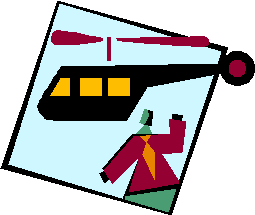 Helicopter tours afford a breathtaking view of an active volcano. Safari Helicopters departs from the commuter terminal at Kona International Airport. Blue Hawaiian Helicopters offers departures from their Waikoloa Heliport, about a 30 minute drive from Kona. Don't drive all the way to Hilo to take a helicopter tour. Also see "Flying" section below.
Natural Energy Lab
Tours are available for the the Natural Energy Laboratory of Hawaii Authority (NELHA), recognized worldwide as a unique and innovative distributed & renewable energy, ocean science and technology park. Public presentations are held weekly. Check the website for dates and times.
Driving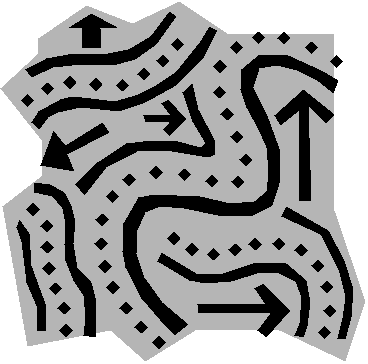 Driving on the Big Island is very simple. Most roads are two lanes, and in excellent condition. Highways 11 and 19 form a ring around most of the island - just remember whether you're driving on the makai (ocean) or mauka (pronounced mow-ka, mountain) side of the road, and you won't get lost. Although the island is a big island, it isn't all that big - plan on about 2-1/2 hours tops to get to either Hilo (via Highway 19) or Volcano (via Highway 11).
For an drive that feels like you've landed on another planet, take the Saddle Road that cuts through the middle of the island, passing by the entrance to Mauna Kea and then on to Hilo.
Flying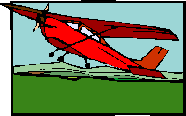 If you're a pilot, you might enjoy renting a Cessna 172 for a day to fly all the way around the big island. Contact Hawaii Flight Adventures. They're located at Kona International Airport. If you're not a pilot, they also offer charter sightseeing flights. Also at Kona International Airport is Mokuele Flight Service (326-7070) offering air tours and aircraft rentals in a Cessna 172.
From the condominium's lanai, as you look out to the Pacific, you'll often see a boat that is pulling a person high in the air, beneath a colorful canopy - that's UFO Parasail (888-359-4836).
Movies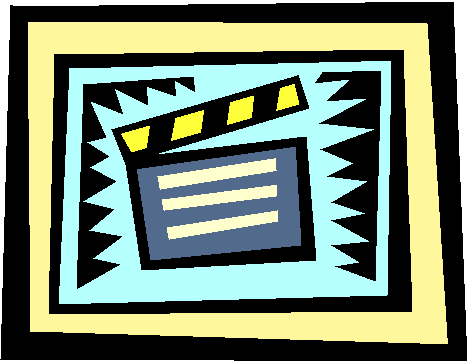 There are three movie theatres within a short drive of Kona Makai. The Makalapua Cinemas complex features "stadium seating" and is located up by K-Mart and Liberty House. The Keauhou Cinema is a modern 7-plex is located in the Keauhou Shopping Center. If you're wanting to stay in, the Kona Makai condominium has a wonderful entertainment center with a flatscreen television, BluRay/DVD player, stereo sound, and Netfilix.
Health Clubs
If you feel the need to work out while you're on vacation, an exercise bicycle, stair climber, and multi-gym are located in the complex downstairs from the condominium. For those who want are more deluxe workout environment, try these Kona health clubs that have daily, weekly, and monthly guest rates: Pacific Island Fitness and The Club in Kona.
Surfing the Web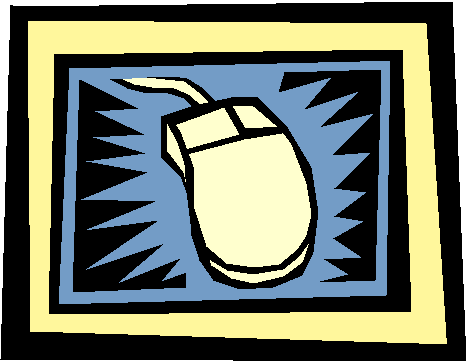 Although surfing is quite popular in Hawaii, web surfing has no doubt overtaken it. The condo is conveniently equipped with a free high-speed Internet connection and WiFi. Should you need to send or receive a fax, the Kona Makai office will do this for you at a charge of $1/page, which is much lower than commercial rates in Kona. (Sending is to US phone numbers only.) Sending and pick up of received faxes must be done during normal office hours, which are weekdays from 12 noon to 4pm.
Photography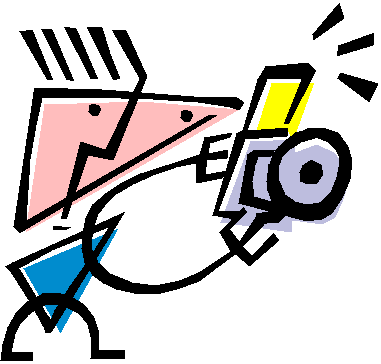 Of course, you'll want to bring your camera! The island is full of beautiful and fantastic sights.
If you'd like to take pictures underwater, several of the SCUBA diving shops on Ali'i drive have both economical and mid-quality camera equipment available for purchase and rent. You can also get inexpensive single-use underwater cameras from Wal-Mart and K-Mart. Be sure to get the version with flash, and remember that you must be very close to the subject (3 feet seems to work well) in order to get an adequate picture with these cameras. If you do take underwater pictures, I strongly recommend getting them developed right away - that way, when you take more underwater pictures the next day, you'll know what worked and what didn't!
What Else?

Bicycling, bowling, fishing, golfing, horseback riding, jogging, paddling, parasailing, polo, rollerblading, running, sailing, shopping, snow skiing, sunbathing, surfing, swimming, tennis, triathlons, water skiing, windsurfing - and I'm sure I've left out a few - you'll find plenty to do on the big island of Hawaii! But don't forget to simply relax too.